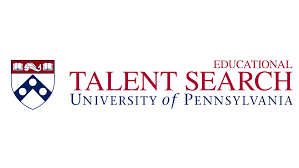 The Educational Talent Search (ETS) is a grant-funded TRIO program that assists 550+ underprivileged students who attend Philadelphia public schools with high school completion and their pursuit of postsecondary education. The program directors are Jalaneya Marrero-Golden and Samantha Horchos.
The program offers a full range of hybrid activities and interventions designed to promote college access, including counseling and workshops on goal setting, decision-making, career exploration, academic planning, college selection, scholarship searches, personal finance, digital literacy, and financial aid, to first generation, low income, Philadelphia students attending 6th – 12th grade.
"ETS decided to utilize Open Canvas to make receiving services for students more accessible as the world continues to navigate hybrid learning"– Assistant Director of Curriculum and Assessment, Jalaneya Marrero-Golden.
ETS also promotes 21st century college, digital literacy, and career readiness skills in order to prepare participants with the ability to cultivate time management, personal organizational, and interpersonal communication skills required to compete in a rapidly changing, globalized market. ETS maximizes the potential of students by providing them with opportunities to participate and achieve success in an array of creative and innovative programs. The Educational Talent Search Program will redefine the way students prepare for college and careers by providing students with an engaging experience in a hybrid learning environment.
For more information about this program please visit their website.
Last Updated on September 23, 2022 by Ben Rosen